PB1 Portable Pipe Beveling Machines
EZLINK offer large range of pipe cutting and beveling machines. Pipe cutting beveling equipment for weld edge preparation of pipes is outstanding and very competitive.
Beveling is the process of creating an angle between the end and edge of a tube. Pipe beveling is a very important part of the welding process. The quality of welding is affected by how well the beveling was carried out.The PB1 Pipe Beveling Machine can be equipped with an electric 220V or a pneumatic drive. It is clamped in the pipe using a self-centring shaft with new designed expanding structure makes the fix more stable and perform more smooth, less vibration.
SPECIFICATIONS
INCH
METRIC
Clamping range ID-ID
0.59 – 1.1 in.
15-28 mm
Working range ID-OD
0.59 – 1.7 in.
15 – 44 mm
Max. Wall-Thickness
0.31 in.
8 mm
Weld prep
V Prep, U Prep, Facing
Rotation Speed
Pneumatic:
66 RPM
Chinese Motor:
52 RPM
Bosch Motor:
48 RPM
Power
Pneumatic:
1 HP
900L/[email protected]
Chinese Motor:
1000w
220-240V 1PH 50/60HZ
Bosch Motor:
1000w
220-240V 1PH 50/60HZ
Working Weight
Pneumatic:
7 kg
Chinese Motor:
8 kg
Bosch Motor:
8 kg
Shipping Weight
Pneumatic:
15 kg
Chinese Motor:
16 kg
Bosch Motor:
16 kg
Packing:
23.2 x 16.2 x 6.7 In.
590 x 410 x 170 mm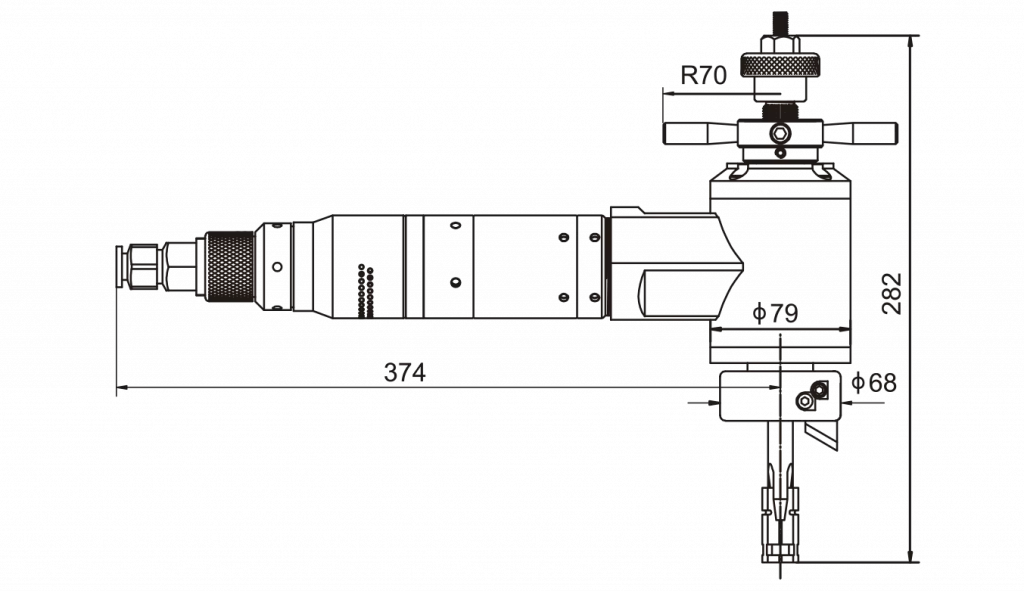 Standard Supply:
Machine, Driven motor,
full set expanding blocks
3 pcs tool bits
(1 Facing tool, 1x30deg. Beveling, 1×37.5deg Beveling)
Why choose PB1 Pipe Beveling Machines
Fast installation, the whole operation within 2 minutes.
Screwing up pull-rod nut, it can make expanding block tighten the pipe, self-centering, efficiency and accuracy.
The tight structure is changed more fast and convenient.
New tight structure makes the machine more stable, with good rigidity and bevel quality.
New tight structure with long life, easy to dismount, convenient to clean and maintain.
Easy to install tool bits, it can be install and adjust within few seconds.
Light-weight design is more suitable working for low clearance space.
Three cutters can be arranged three tool bits for complex beveling operation at the same time.
Aluminum body, light weight, convenient to carry it.
Precision rolling bearing and sealed lubrication can extend using life to a maximum degree.
It can process facing, V Type, Y type, U type, inside, seal groove and others complex beveling.
Different driven, electric and air driven can used to all situation, especially electric driven with light weight, low noise and shake.
Enough torque base on gear-driven with precision production, special steel and heat treatment.